Collection: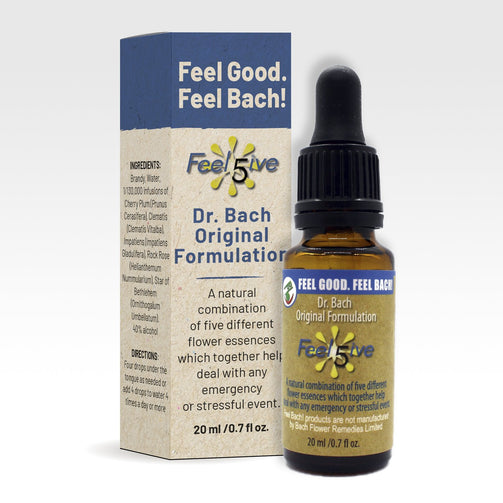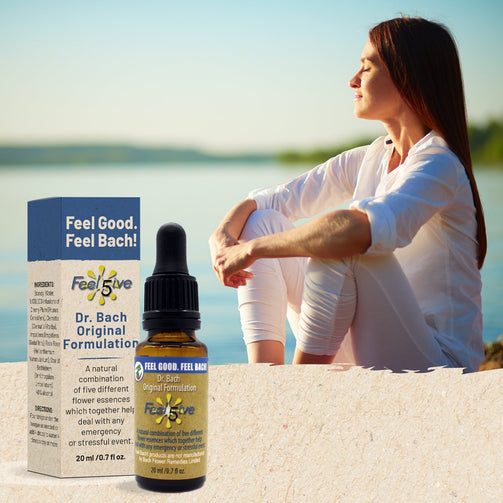 Collection:
Feel5ive Remedy 20ml
Feel5ive Remedy 20ml
Regular price

$16.90

Sale price

$10.95
A natural combination that helps deal with any emergency or stressful event.
---
The original Dr. Bach formulation. One product that you need to take care of all kinds of emotional stress. It is made from 5 of Dr. Bach's 38 original flower essences; Impatiens; Star of Bethlehem; Cherry Plum; Rock Rose and Clematis.
From a dentist appointment, to a car accident, to an important meeting - sometimes life's events attack our emotions and threaten to derail us. Feel5ive will rescue you from those situations. Just 4 drops prior to or during a stressful event and you'll be calm, cool and collected. Keep it handy.
---
Infusion of Bach flowers: Cherry Plum (Prunus Cerasifera), Clematis (Clematis Vitalba), Impatiens (Impatiens Gladulifera), Rock Rose (Helianthemum Nummularium) and Star of Bethlehem (Ornithogalum Umbellatum)