Collection: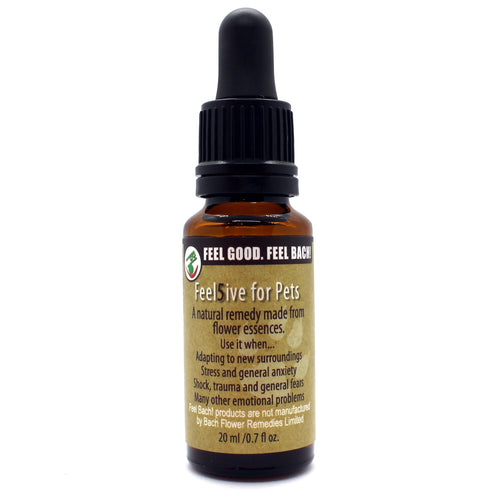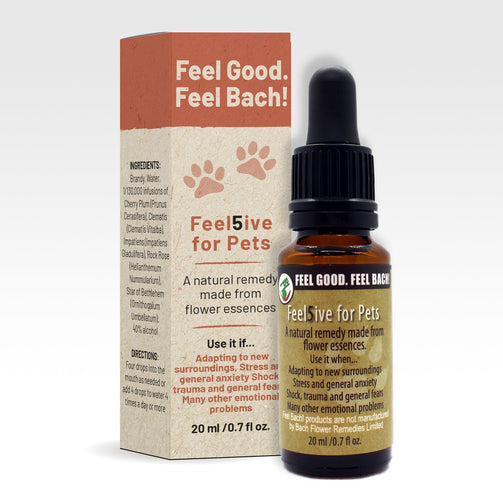 Collection:
Feel5ive for pets 20ml
Feel5ive for pets 20ml
Regular price

$16.90

Sale price

$10.95
For stress, shock, trauma, general fears, new adoption, many other emotional problems
---
Any situation that upsets your pets' normal routine - such as moving, loss of a loved one, the addition of a family member, and more - can trigger anxiety and/or depression. Worse, because they are so tuned in to you,
they also suffer when they see you in turmoil
. Feel5ive for pets will sooth their emotions, help them adjust, and give you one less worry.
---
Infusion of Bach flowers: Cherry Plum (Prunus Cerasifera), Clematis (Clematis Vitalba), Impatiens (Impatiens Gladulifera), Rock Rose (Helianthemum Nummularium) and Star of Bethlehem (Ornithogalum Umbellatum)