Collection: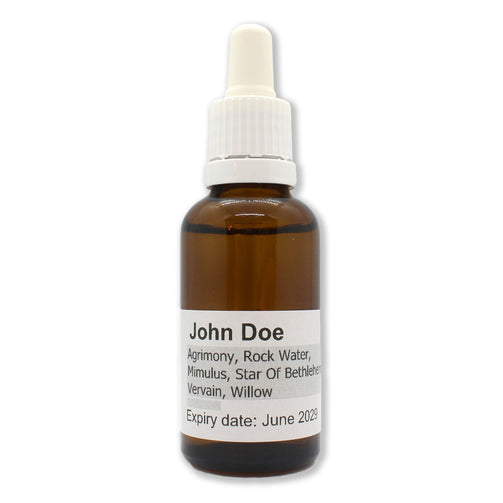 Collection:
3 x Bottles of Personal Remedy
3 x Bottles of Personal Remedy
Regular price

$56.85

Sale price

$49.00
Feel Bach! Personal Remedy
Balance your mind body and soul with your Feel Bach! Personal Remedy 1oz./30ml dropper bottle - prepared especially for you.  3 bottles will lasts about 3 months. 
---
We preserve the essences in Brandy and spring water, wherein the alcohol level per volume is 25%. This compound lasts six months. While we don't recommend it, if you wish, we can prepare these essences without alcohol. (preserved in spring water only and last about one month)
---
PLEASE NOTE: Like most homeopathic medications, ours are preserved in alcohol, and there is nothing to be afraid of: When used as instructed, the quantity of alcohol consumed will always be less than one milliliter (1 ml/0.034 oz) per day, and in most cases, far less.
---
Usually, it is optimal that the compound not contain more than five essences. The fewer the number of essences, the more effective the compound. We recommend that customers who need more than four essences rank the urgency of the problem for which each essence has been specified, and then proceed to take the essence for the most urgent problem. In many cases, after taking one essence, the overall situation changes, and there may be no need for the others.